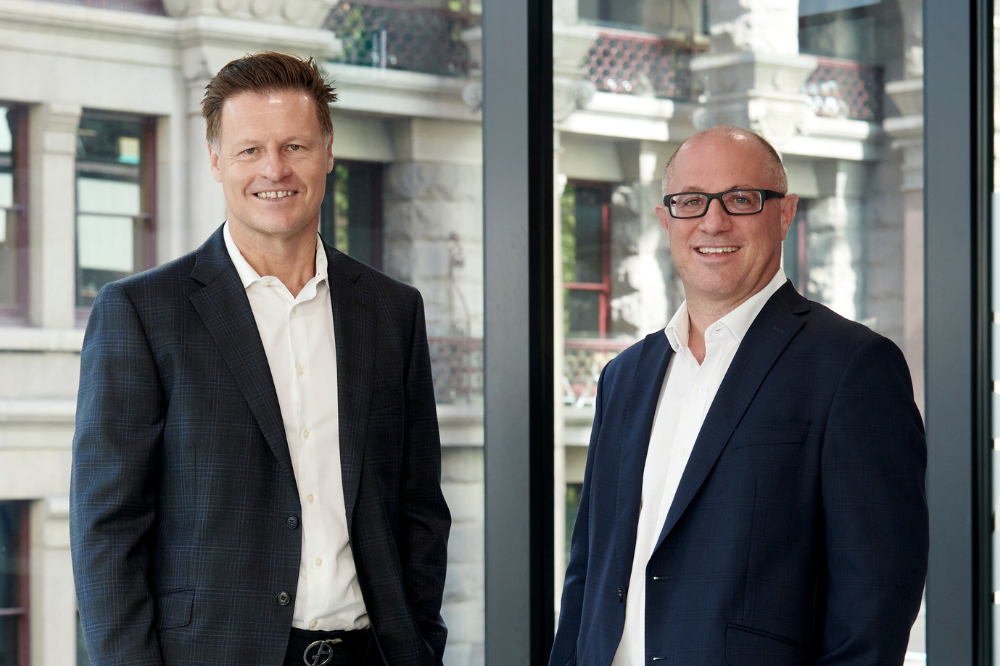 [ad_1]

Supply chain disruptions along the east coast, wet weather and the flu are affecting the asset finance space, according to Sydney non-bank lender Grow Finance.
These factors are making it challenging to secure more goods and materials to distribute across Australia as domestic supply chain issues continue.
Grow Finance executive directors Gregory Woszczalski (pictured above left) and David Verschoor (pictured above right) said they were seeing a lot of demand in the short term for used trucks, trailers and material handling goods.
"The increase in debt financing requirements to reduce cash flow pressures is increasing and as more used assets are being financed out, access to new trucks and vehicles is something we need in the market," Verschoor said. "Used assets have a higher residual value as a result, pushing the demand for them higher."
Read next: Grow Finance flags steady demand for alternative working capital
Verschoor said across the board no matter what sector of finance, it was important for clients to obtain pre-approval first.
"By knowing you have funding ready to go means you only need to worry about finding the right truck, trailer or car and you can focus on securing the deal rather than finance," he said. "As used assets are getting snapped up quick at the moment, my advice is to be a price maker and not a price taker by having control when purchasing."
Woszczalski said brokers were an important part of SME lending as they have been educated to diversify income streams.
"At Grow Finance, we support this strategy and constantly support bodies that help brokers be aware of what products are available in the market," Woszczalski said. "We are very much a business-focused non-bank. My advice is to keep it simple, understand the requirements, allow the broker to take the quantum step of building commercial SME financing requirements, which is something we are happy to work with brokers on." 
Verschoor said Grow Finance was there to support mortgage brokers after recently launching its new real-time app through its broker portal, which provides instant decisioning.
Read more: Is a business line of credit better than a loan?
The app was designed to provide an application outcome within two hours from submission, which the directors said more than 80% of app users received.
"It is a custom-built portal by our team and we have enabled any accredited broker to be able to login and submit a client's application to us," Verschoor said. "From our standpoint, it gives us a huge edge in taking data requirements and pushing them through a platform to allow us to provide almost instant client approval. With that decision occurring, we have seen an uptick in volume from brokers on our product and seeing them benefit."
Woszczalski said it was important for Grow Finance to make the application process as seamless as possible.
"We want to be the number one non-bank for businesses and we achieve this by providing a broad basis of products from asset finance, business loans, trade finance and floorplan finance," Woszczalski said. "Right now, we are providing most products SMEs would use and are considering what products in the current market climate would make business easier for SMEs. Business is hard enough at the moment so we want to help where we can."
[ad_2]