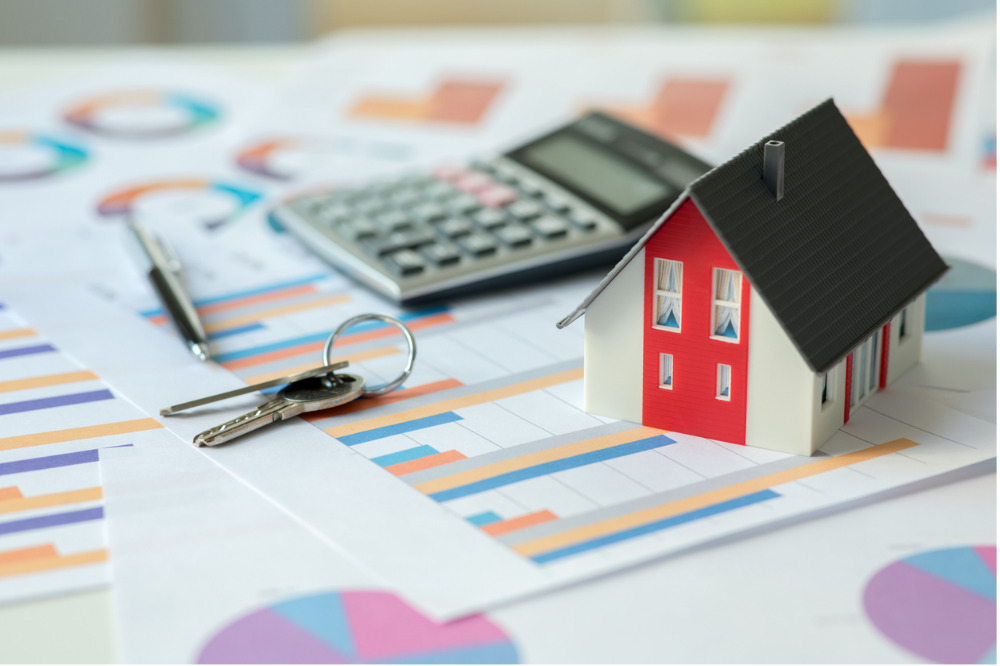 [ad_1]

Many recent home buyers who have come off COVID-sweetened fixed-rate home loans are in for a financial shock as they face as much as a 50% hike in their monthly mortgage repayments.
Over $380 billion in home loans have been refinanced since the start of the pandemic, peaking in August 2021 when multi-year fixed rates were at record lows of about 2%. Since then, however, the OCR has risen fast from 0.1% to 1.35%, with major banks now expecting the Reserve Bank to lift the cash rate to between 2.6% and 3.25% by November as it attempts to curb inflation.
This means the end for the era of 2% fixed-rate home loans.
Homeowners seeking to refinance onto a fixed rate in the coming months can expect a substantial rise in their monthly repayments, dubbed a "fixed-rate cliff" by some market watchers, WAtoday reported.
For instance, someone with a $750,000 home loan who fixed it for two years in December 2020 at a 2.08% interest rate would likely be hit with an average revert rate of 6.68% in December this year, increasing their monthly repayments by $1,784, or 56%, WAtoday said.
Even those looking to refinance on the fixed rates now on offer would be lucky to find a rate lower than 4.5%.
Variable rates, in comparison, are considerably lower, with some lenders offering about 2.7%, but could possibly increase in lockstep with official rates to be near 5% by the end of 2022.
This means refinancers would have to choose between biting the bullet and fixing at a higher rate or try to save some cash now by opting for a temporarily lower variable rate.
Graham Cooke, home loan expert at Finder, said a bit of both might be the best option.
"It's a good idea to split your home loan into two components," Cooke told WAtoday. "First is a variable component, in which you have a mortgage offset account to offset the interest you pay. Then for the main component of your loan, find the lowest fixed rate you can and go for that. This is a good way to reduce the interest you pay and protect yourself from future rate increases."
But for homeowners who don't have significant savings to pour into an offset account, Cooke said fixing the entire loan might make more sense, so there is certainty over repayments as rates rise.
Finder said some of the most affected by rate hikes would likely be first homeowners as they are typically younger with less stable incomes. A recent Finder survey revealed more than two-thirds of first homeowners are concerned about meeting their mortgage repayments once rates rise.
A number of cashback deals offered by lenders can also take some of the pressure off the shock of higher mortgage payments, with some offering as much as a $5,000 cash bonus for refinancing, which can help build a savings buffer against higher payments.
Sally Tindall, RateCity research director, warned, however, that these deals sometimes look better on paper than in practice.
"Before jumping onto a cashback deal, do the maths to make certain you're actually getting a good deal once you factor in the rate, fees and switch costs," Tindall told WAtoday. "A couple of grand in cash might sound like a dream come true but if you're paying a higher rate for the privilege, you could find you're behind within a year or two, potentially even faster if you have a large loan."
[ad_2]