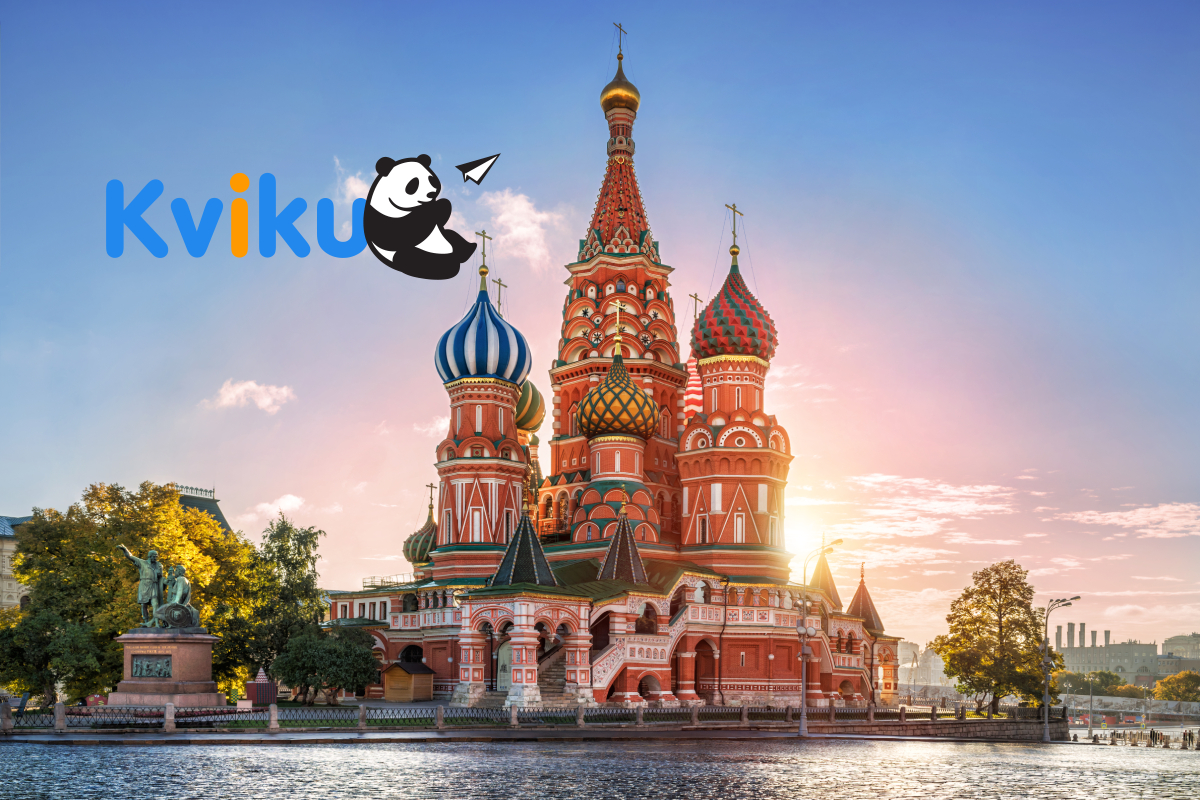 [ad_1]

At iuvo, we closely monitor the conflict Russia-Ukraine and its effect on the possibility to receive payments from Kviku. In continuation to our posts so far, together with Kviku, we will provide you with information on weekly basis in this blog post. The purpose of it is to give you the full information about the economic situation that affects the company.
01.07.2022
"On June 9th, 2022 it was announced that the new CEO of Kviku Russia will become Oleg Babiy. Nikita Lomakin will remain in the position of CEO Kviku Group and shareholder. The transition has been launched since the end of last year and has been approved by the Central Bank of Russia just recently.
Oleg joined the group in 2019. Holding the position of CBDO, he was responsible for the launch of group projects from scratch and bringing them to self-sufficiency. With over 6 years in Business Development he has deep expertise in building strong communications and development of new projects in the microlending industry. Prior to Kviku, Oleg worked in Robocash Group for 3 years."
Nikita Lomakin – Former CEO of Kviku
On 24.02.2022, we took actions to increase the safety levels for the investors on iuvo due to the start of the Russia-Ukraine conflict, part of which was a special technical development that allows the distribution of funds to the investor accounts in a different way. For the purpose, it was needed to temporarily suspend the distribution of payments to the investors. After the technical development was completed last week (14-20.03.2022), old payments received from Kviku before 24.02.2022, that were suspended due to the aforementioned technical developments, were distributed to investors.
Due to the ongoing conflict and its unclear outcome, as well as the sanctions on and from the Russian Federation, as of 22.03.2022, new payments from the credit company have not been received. Together with Kviku, we continue to look for a working solution for money transfers from them to the platform.
Below you can read the latest statement from Kviku:
05.05.2022
"The CBR further decreased the base rate to 14% in light of stabilzing RUB and overall market conditions.
There were no changes over the last week on business side."
Nikita Lomakin, CEO, Kviku
Last week, there were indications for easing the restrictions for receiving transfers in RUB. At iuvo, we continue to actively work for receiving money transfers from Russia by taking the needed actions. This includes opening the needed for the purpose bank accounts and submitting the needed documents in Russia for receiving money transfers. Considering the new sanctions from both sides, we will keep you posted if there is development.
27.04.2022
"The EUR/RUB continued to appreciate in the last couple of weeks and is currently trading in the 76 area – a 2 year maximum. In light of strong currency, CBR is expected to further decrease the base rate in the coming days.
On the business side, we do not see any increase in NPL rates nor in applications for credit holidays so far. Q1 2022 Financials in Russia are expected to be released by the end of next week. "
Nikita Lomakin, CEO
12.04.2022
"Russian Central Bank decreased the base rate from 20% to 17% last week and also removed the 12% fee for currency exchange. EUR/RUB is currently stable and trading in the 86 area – below pre-crisis levels.
On the operations side, we have restarted issuance to new clients of point-of-sale partners aiming to utilise heavy cash cushion accumulated on our local bank accounts (c. 10 mln EUR equivalent)."
Nikita Lomakin, CEO
06.04.2022
"Over the week RUB has appreciated further and is now trading at pre-crisis level – 91 RUB to EUR. We have gradually restarted issuance to new clients in POS segment, with excess liquidity being stored in local bank deposits at 18% annual rates."
Nikita Lomakin,  CEO
29.03.2022
"On Monday, the MOEX stock exchange has reopened fully with both equity and bonds available for trading again. Russian RUB further appreciated and is currently trading at around 100 to EUR, recovering almost to pre-crisis levels.
In light of temporary restrictions on international bank transfers outside of Russia, we have accumulated a cash cushion of over 10 mln EUR on Kviku bank accounts and have started to gradually restore issuance volumes for new clients in POS segment. Credit scoring remains tight and unchanged, as the effect on NPL levels remains uncertain in the short-term perspective"
Nikita Lomakin, CEO
22.03.2022
"No major updates over the weekend. The Central Bank has kept the base interest rate unchanged at 20%. The stock exchange reopened on Monday but only for government bonds OFZ for the time being. We continue to receive applications for credit holidays but not material in terms of total number."
Nikita Lomakin, CEO
18.03.2022
"Kviku operations in Russia remain stable, with borrowers making payments to local bank accounts. Visa and Mastercard have also been working as usual inside Russia.
NPL rates are currently unchanged and are monitored by our Risk team on a weekly basis. Number of applications for credit holidays remains low at the moment.
The RUB volatility is down and the local currency is currently trading at 114 to EUR compared to 140-150 peaks weeks ago. Audited FY accounts are expected to be published before March 30th."
Nikita Lomakin, CEO
15.03.2022
"Over the weekend there were no new sanctions/restrictions introduced that would affect our business operations in Russia. In terms of currency volatility we see that RUB is currently trading in stable corridor of around 115-120 RUB/EUR. No hikes in borrowers' default rates observed so far"
Nikita Lomakin, CEO
See the section "Kviku – Updates" in our blog as well, where you can find all posts on the topic.
We are in constant communication with Kviku and we will keep informing you regularly about the development of the situation.
Related posts:
 KVIKU with statement regarding the measures of the Russian Central Bank
Measures regarding the situation Russia – Ukraine (updated 04.03.2022)


[ad_2]