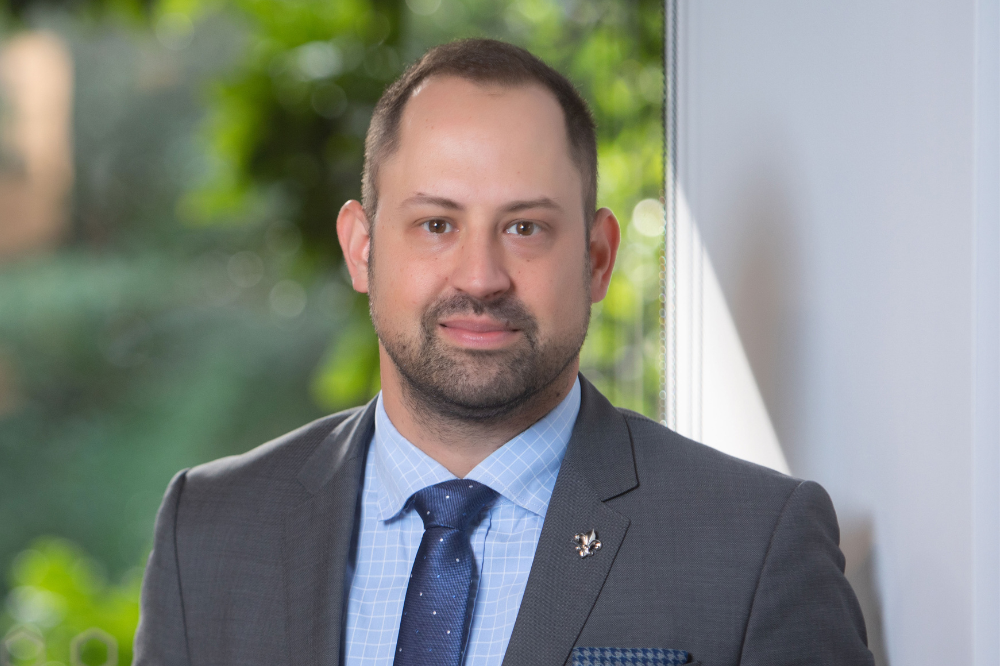 [ad_1]

The Vinnies CEO Sleepout 2022 is less than two weeks away and leaders in the financial services industry are preparing to brave the cold for a good cause on June 23.
Simplicity Loans and Advisory executive director – lending Jean-Pierre Gortan (pictured above) has raised over $19,000 so far for the 2022 CEO Sleepout.
The annual one-night event involves business and community leaders sleep without shelter on one of the longest nights of the year. The aim is to raise funds and help change the lives of Australians experiencing homelessness. In 2021, the Vinnies CEO Sleepout raised more than $9.3 million.
"I was very close to not participating this year," said Gortan. "I thought to myself it has been a tough year but then I realised it was such a small sacrifice for just one night a year, so I should just go and do it."
Read more: Fintech launches Islamic digital banking prototype
Gortan, who will be participating in the CEO Sleepout for the fourth time, has created a concept where he is selling "advertising space" on the clothes he will wear on the night and has approached finance businesses to donate for the cause.
"I have sold pieces of clothing and supplies that I will wear on the night," Gortan said. "For example, Judo Bank have donated $2,000 so I will be sleeping in a Judo Bank sleeping bag on the night. During the night I will be thanking the growing number of organisations for their donations."
The companies supporting Gortan so far include:
Bendigo Bank

LBH Partners

Zagga Group

Secured Lending

National Finance Brokers Day

Marketplace Finance

M-Squared Capital

Judo Bank

CC Property Advisory
Gortan said as a business leader, it was important to take a leading role by supporting events and charities such as Vinnies and its CEO Sleepout.
"When I started in the industry, I was inspired by the leaders and what they were doing," he said.
"They were busy people, but I think if they take those first steps and other people follow, it's very important. To give back where I can is the least I can do."
Gortan said he wanted to demonstrate to his daughters the importance of being involved in charity and community.
"By taking part in this event, it creates a pathway for them to follow in my footsteps," he said.
"It is such a rewarding thing to do and the CEO Sleepout is a fantastic initiative."
You can donate to support Jean-Pierre's sleepout here: CEO Sleepout – Jean-Pierre Gortan
Pepper Money CEO Mario Rehayem and chief financial officer Therese McGrath (pictured below) are giving up their beds for one night and sleeping out to support the cause.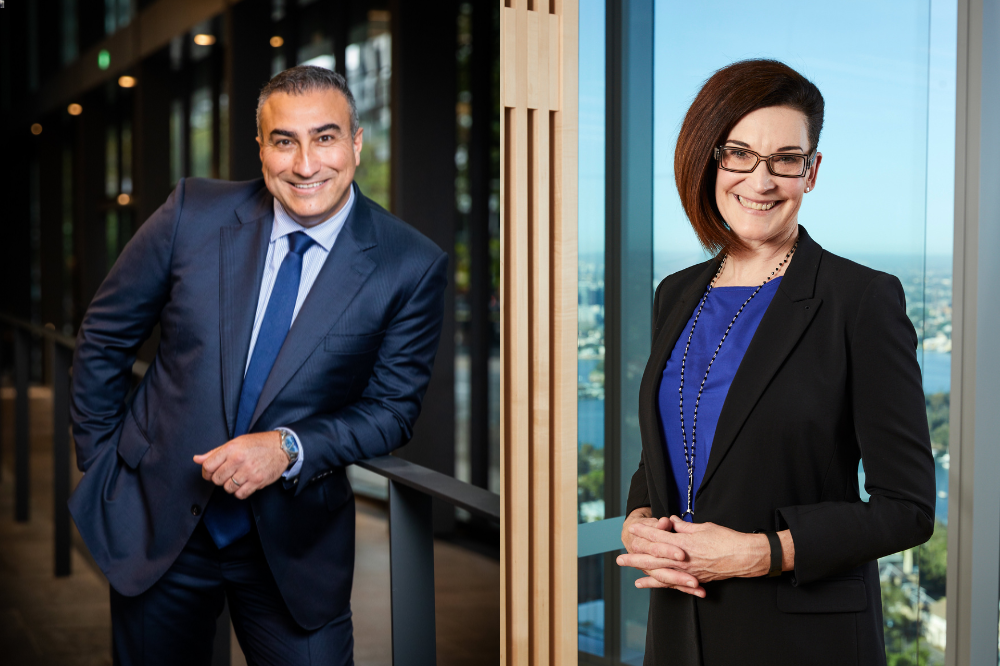 To date, the two executives have collectively raised over $24,000 to provide food, accommodation and essential services to people experiencing homelessness every day.
It will be the first time Rehayem and McGrath have taken part in the annual CEO Sleepout.
"As we enter the colder months of the year here in Sydney, I'm reminded how fortunate most of us are having a warm bed to sleep in every night," Rehayem said.
"However, for some people that aren't as fortunate, we thought we would lend a hand at raising awareness and some money to make it a little bit easier for those that experience homelessness every year."
Read more: How are Australians reacting to second rate rise?
McGrath chairs the Pepper Money Giving Program, an initiative that manages sponsorship and donations for charity and community partner. She said with so many people struggling, the CEO Sleepout would give her real insight into what it was like to sleep on the streets.
"Thank you to all our sponsors," McGrath said.
"Each contribution will go towards vitally important services such as individual support programs, beds and meals for people in our community who need it most. The Sleepout promises to be an incredible, eye-opening night that unlocks compassion and understanding whilst raising lots of money to help Vinnies change people's lives. All you need is a big heart to support us," she said.
You can donate to support Rehayem and MacGrath here:
CEO Sleepout – Therese McGrath
It will be the second CEO Sleepout for Lendi Group's CEO of distribution Brad Cramb (pictured). He has raised more than $3,000 so far for the 2022 event.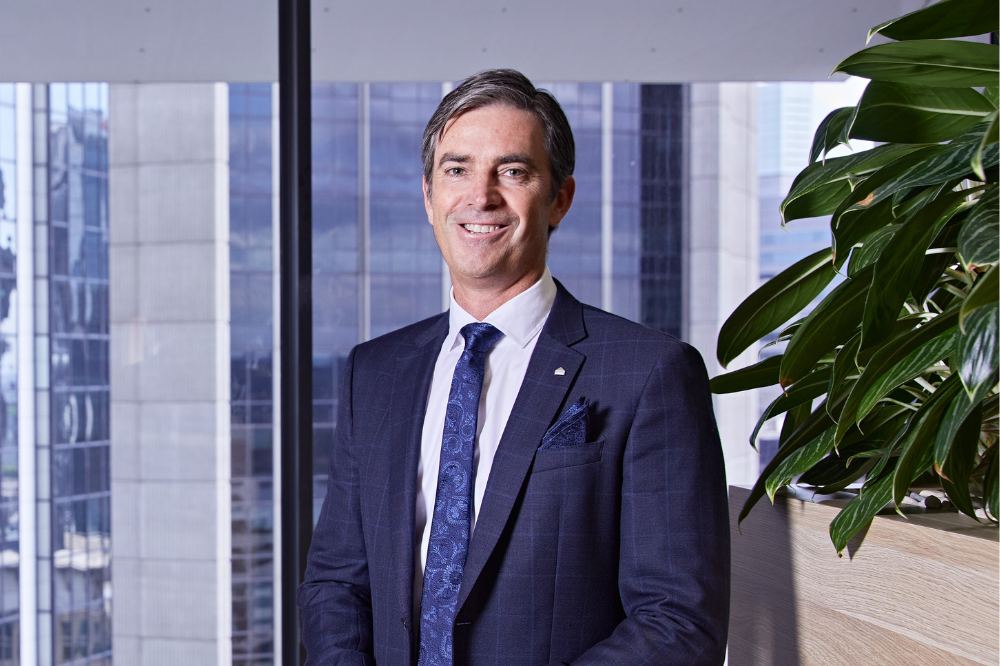 "The CEO Sleepout is a cause which our executives and our board are very passionate about," Cramb said.
"Last year I participated and the Lendi Group raised $48,000 for Vinnies which provides food, accommodation, counselling and employment opportunities for people in need. This year we have set our sights on doubling that figure in donations."
Cramb said he, and the Lendi Group, were humbled to be a part of this cause to help those in need.
"This year we have invited the Aussie broker network and our franchisees to join us by sleeping rough," he said.
"Aussie has the largest network of brokers in the country, so this is another opportunity for people in each state and territory to spread the word and give back to their local communities. The Lendi Group will match the highest amount of money raised by any participating individual within the group dollar for dollar to help us achieve our goal of raising $100,000 for Vinnies."
Cramb said approximately 278,000 Australians were assisted by specialist health and welfare services in 2020 and 2021, which was almost 1% of the population.
"Support for these services has never been so important, so the work Vinnies does in this space is remarkable. This is why we want to do our part by raising awareness."
You can donate to support Cramb's sleepout here: CEO Sleepout – Brad Cramb
AFG's head of sales and distribution Chris Slater (pictured) has raised almost $14,000 so far for Vinnies and will also be joining the 2022 sleepout.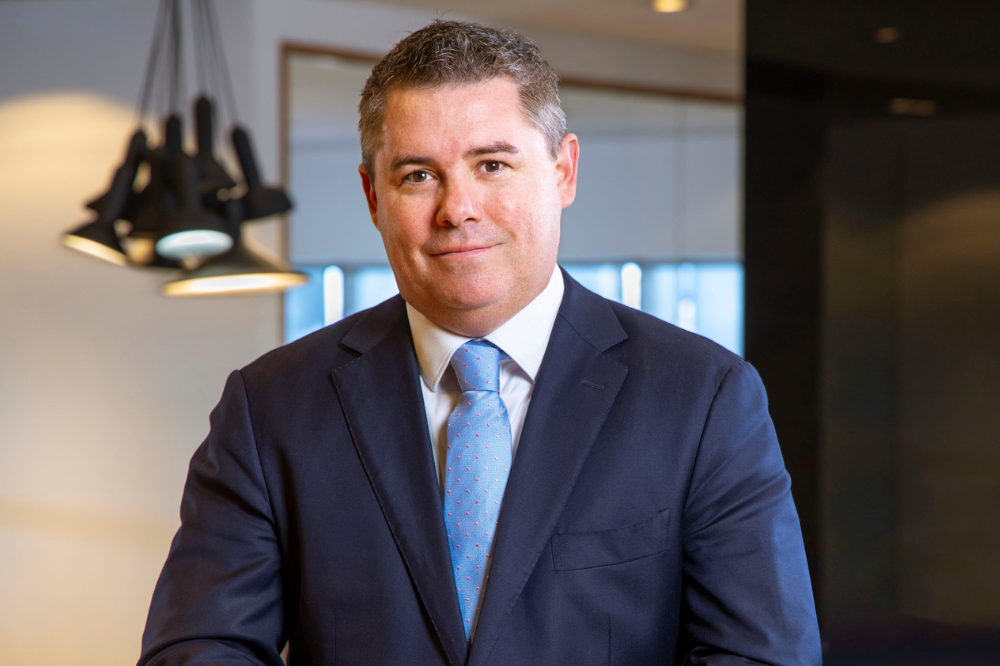 "I was asked to join the event by AFG broker Andrew Best," Slater said. "This will be the second time I will be taking part in the CEO Sleepout after joining the event in 2016."
"My Aunty was a Good Shepherd Sister [Catholic nun] who is now retired and did a lot of work with Vinnies throughout her career, so I have always admired what they do and working in an industry that benefits so much off housing, it feels good to be able to give a tiny bit back."
Slater said Vinnies do great community-based work helping real people who have genuine needs including those who are homeless.
"By helping Vinnies who help others is a privilege and an honour really," he said.
Slater said the financial support of donations had been unexpectedly strong from AFG brokers, industry partners, AFG staff, family and friends.
"It has been inspiring to see others in our Industry all pitching in with some amazing fundraising. I think every little bit helps, so a huge thank you to Andrew at Living Home Loans for the invite and we'll keep trying to raise some more money."
You can donate to support Slater's sleepout here: CEO Sleepout – Chris Slater
[ad_2]