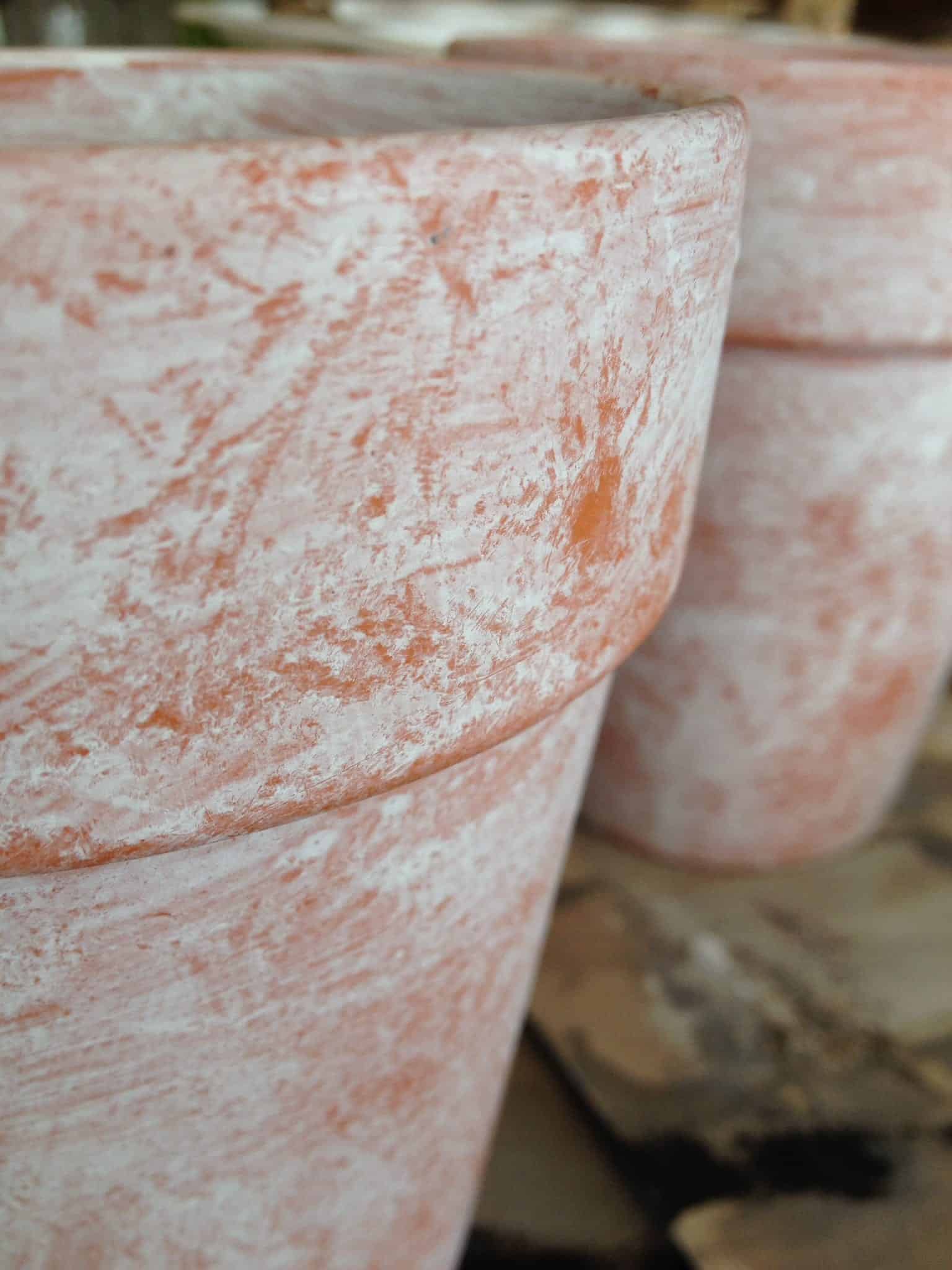 [ad_1]

Whitewashing is such a classic, time-worn look and looks great every season. You'll spot whitewashed finishes in almost every decor style, from farmhouse styling, to beachy decor, French styling and much more. But for some reason, I'm always inspired to start whitewashing items in my house during the spring season — specifically my old pots and planters to give them a fresh, clean look. So in this tutorial, I'll show you a simple whitewash paint technique using acrylic paint. 
Whitewash Paint Technique
Using acrylic paint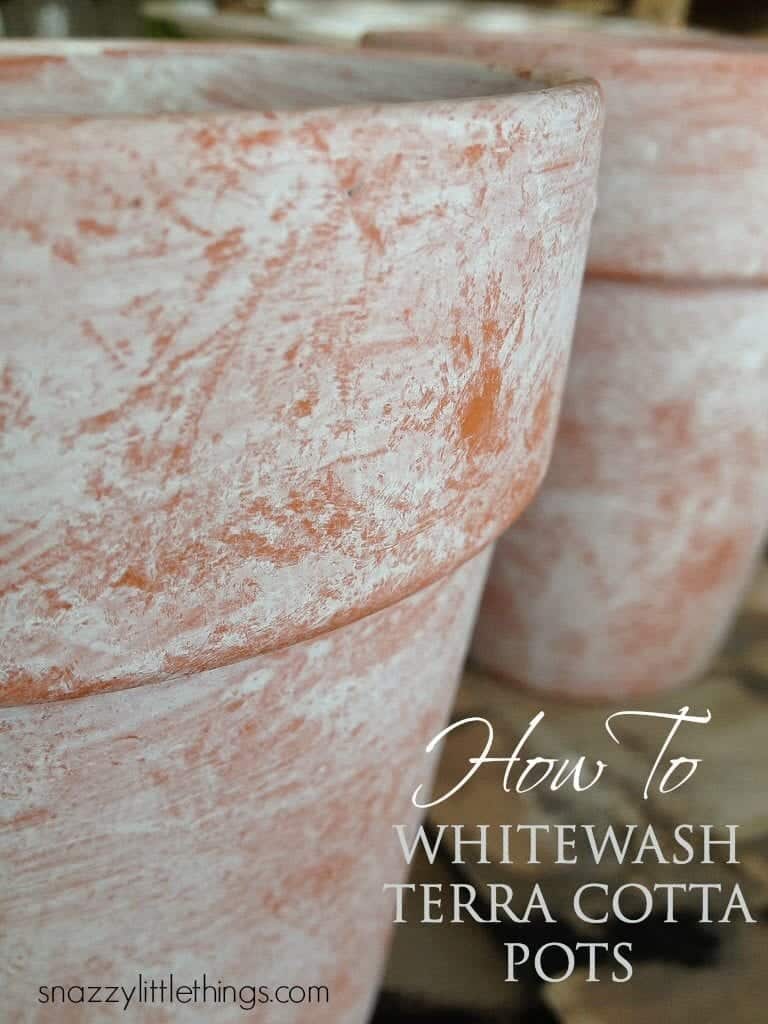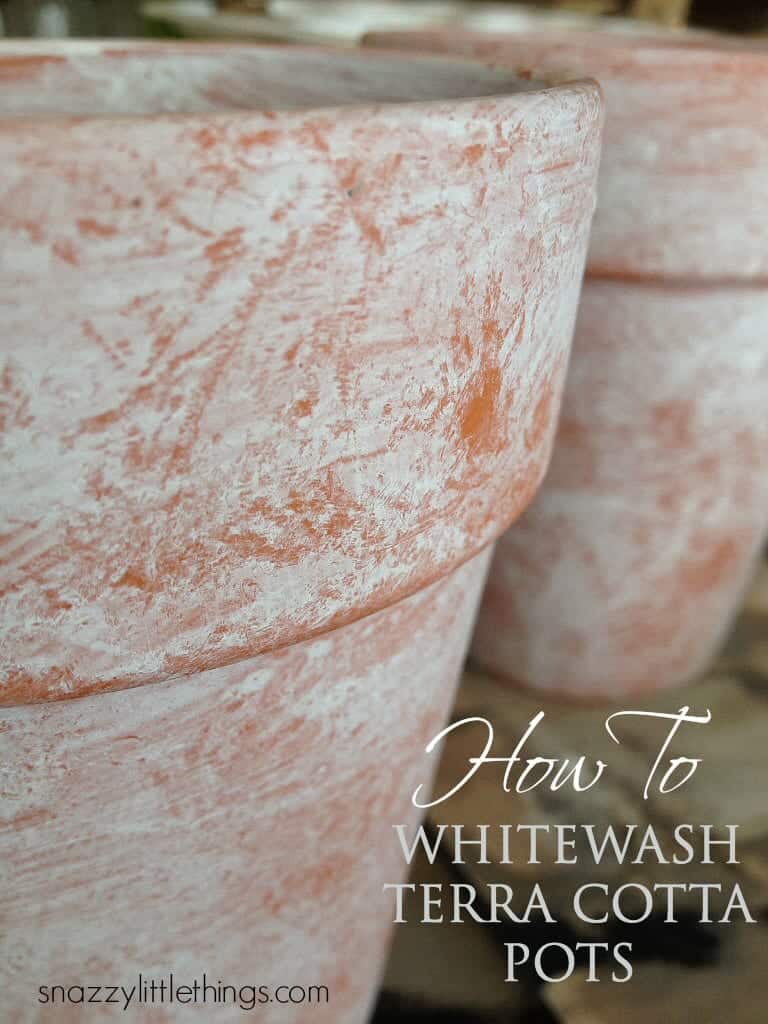 This is such a simple tutorial, but if you're new to DIY and crafting, this is a great way to experiment with creating a natural-looking, time-worn paint effect. Soon, you'll be brave enough to whitewash everything! (In fact, I'm thinking about whitewashing my fireplace + a wood buffet in our basement).

Acrylic Paint (2 colors, maybe 3)
Damp paper towels – you will be removing paint!
Chip Brush
Water
A small bowl or container
Tip! Don't be tempted to add too many layers – whitewashing is intended to allow the original finish to show through. For this small project, you can totally pull this off with just one paint color. But if you want to add depth, have a couple of additional acrylic paints on hand.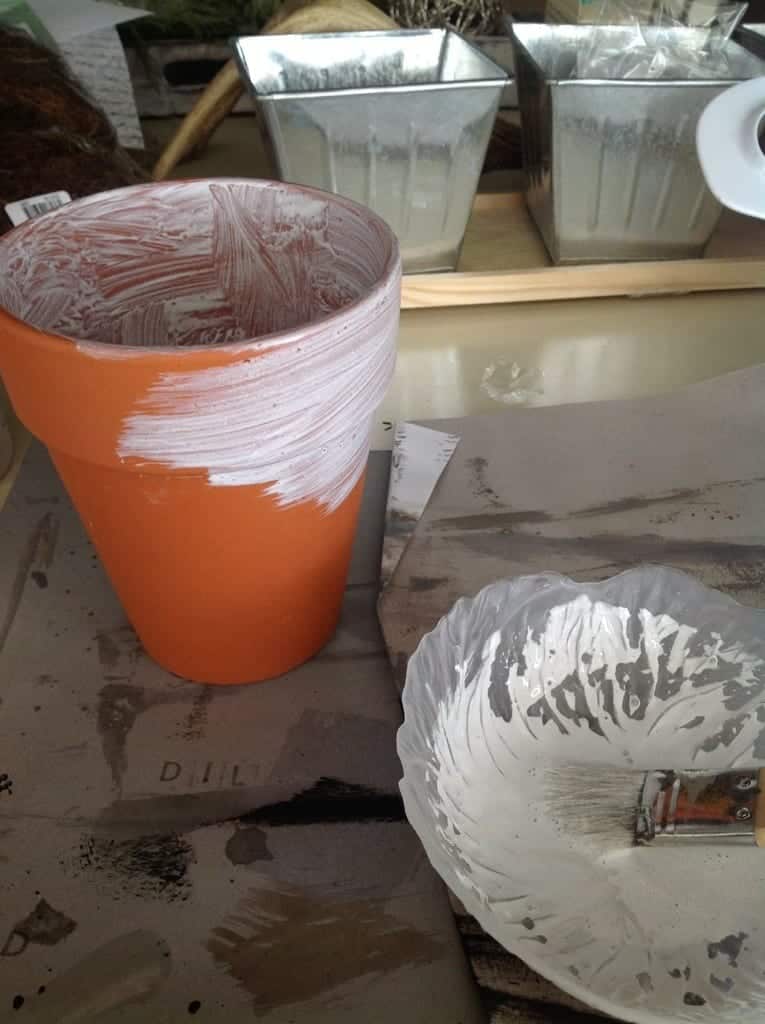 I started with a 1/4 inch dab of paint in the bowl, then mix in water until it was runny. Then slather it all over the pot, like so.
Immediately after this photo, I began lightly dabbing the surface with a wet paper towel. Once it was dry, I would repeat.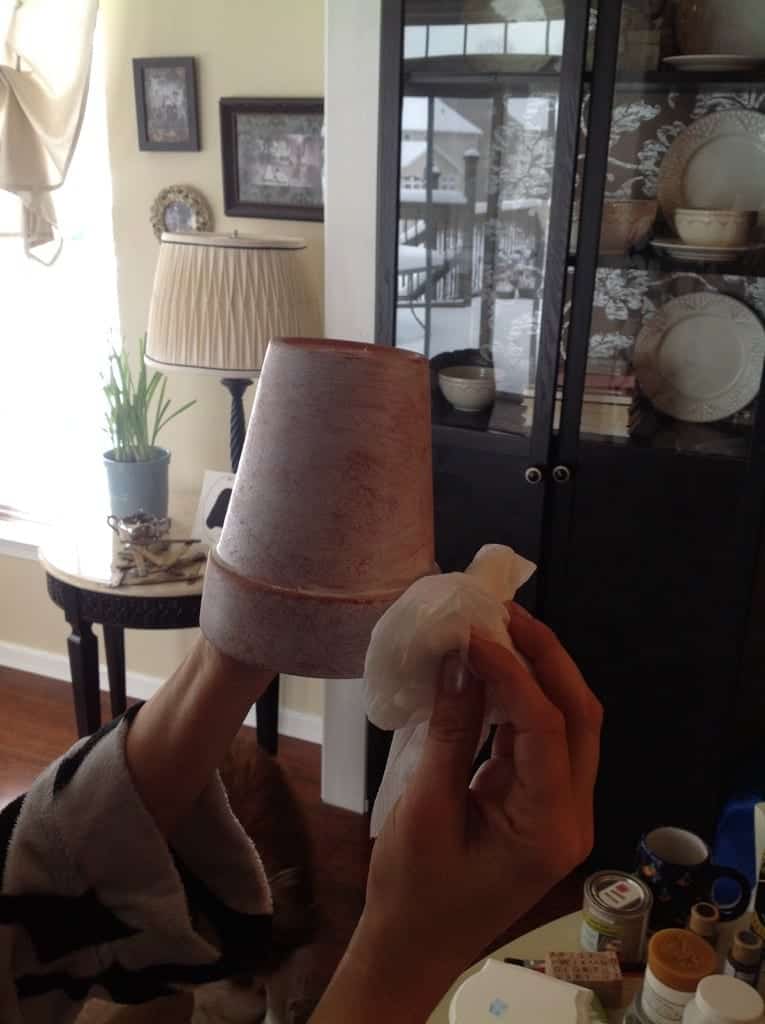 (Paint. Dab off with wet cloth. Let dry. REPEAT).  I did this about 3 times, with this being the final result.
If your pots are going to be displayed outside, I would recommend spraying them with a polyacrylic spray to set the paint (so it doesn't run off in the rain). Or, you could wait and see how they hold up…because the weathered look is what you want!
Like This Post? Pin to Save It for Later!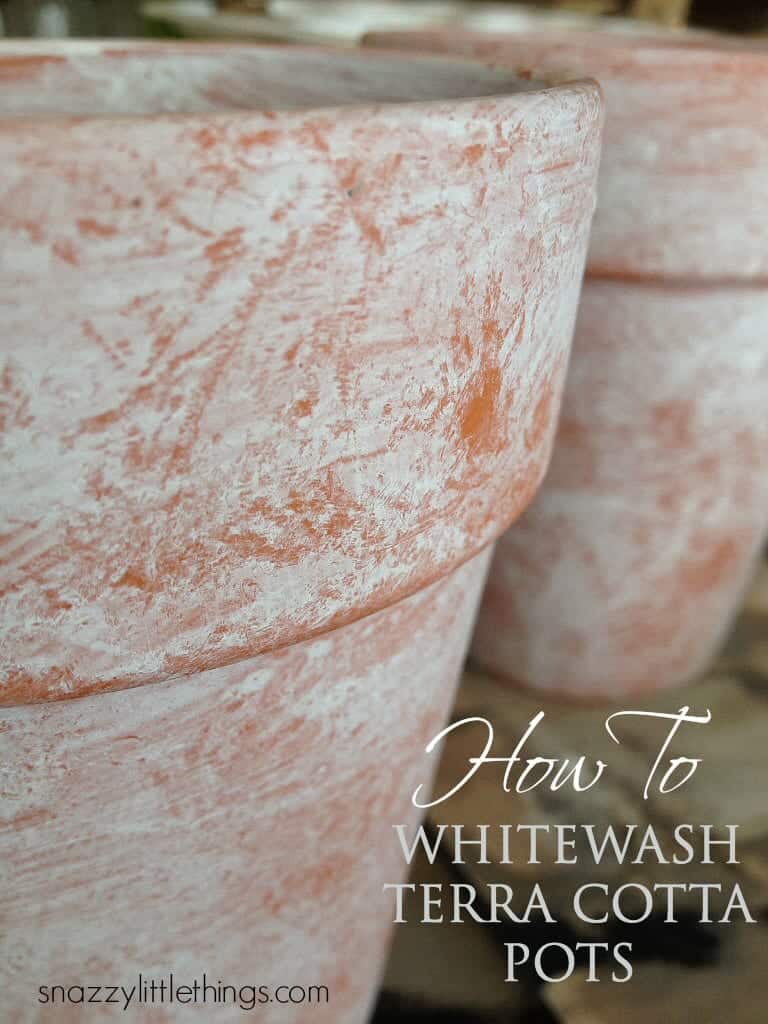 Need some inspiration? Here are some pretty items with a simple whitewash technique (affiliate links included).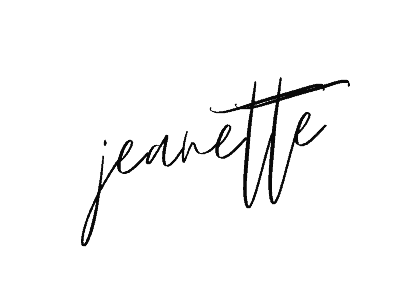 [ad_2]